My Background
Amy Clark, President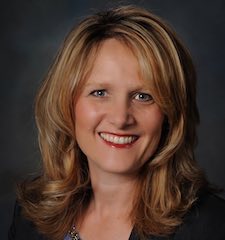 At Amy Cark Insurance and Retirement Strategies, I sincerely believe that most people want to do what's right: right for themselves, right for their families, and right for their communities. In fact, that's one of the reasons I created this firm. After 15 years working as a wedding planner and raising my family, then returning to school at Boise State University, I wanted the opportunity to work somewhere that made it easy for other people to do what was right, and more importantly, made it easy for me to do right by them.

You can take comfort in the fact that I have been a proud resident of the State of Idaho for my entire life, and therefore have a vested interest in seeing my friends and neighbors succeed. As a wife and a proud mother of 3 children in their early 20s I have many of the same hopes and aspirations as my clients, and will be happy to share all the resources and information our firm has to offer.

If you're wondering about my qualifications, you might find it reassuring to know that I am a licensed agent to sell insurance through New York Life Insurance Company and a Registered Representative, offering securities through NYLIFE Securities LLC.1 In addition to my professional experience, I hold a BA degree from Boise State University and have participated in New York Life's well-known training program, NYLIC University, and have been awarded Rookie of the Year, 2016 and Executive Council, 2017 by New York Life for outstanding sales achievements; and I am very proud to have received the Glenn Nichol's Humanitarian Award for my volunteer work in the community.
Of course, my background isn't really the one that matters. To be the best possible financial professional, I've found that getting to know my clients – their hopes, dreams, and goals for the future – is the most important first step. So if you're looking for someone that's ready to put their expertise and experience to work for you, please let me know.
1NYLIFE Securities LLC, Member FINRA/SIPC, A Licensed Insurance Agency is a New York Life company. Amy Clark Insurance and Retirement Strategies is not owned or operated by NYLIFE Securities LLC or its affiliates.